It has been a quiet couple of months but the work on MT3 profile and /dev/tty keycaps is proceeding at a steady pace.
The first step was to 3D print a full set of keys to check the ergonomics of our new design. We made very few updates to make sure that everything was spot on and then we proceeded to production. What you see pictured here is the very first batch of PBT injected prototypes. They are not final by any means, the color is not finalized yet and we still have to work on the surface texture, but we are getting closer to the real deal and I wanted to share with you the progress.
Regarding the upgrades we did after the initial beta test, it's mostly about row 1 and row 2. They now follow a more natural curve, but as you can see from the picture below the difference between before/after is minimal.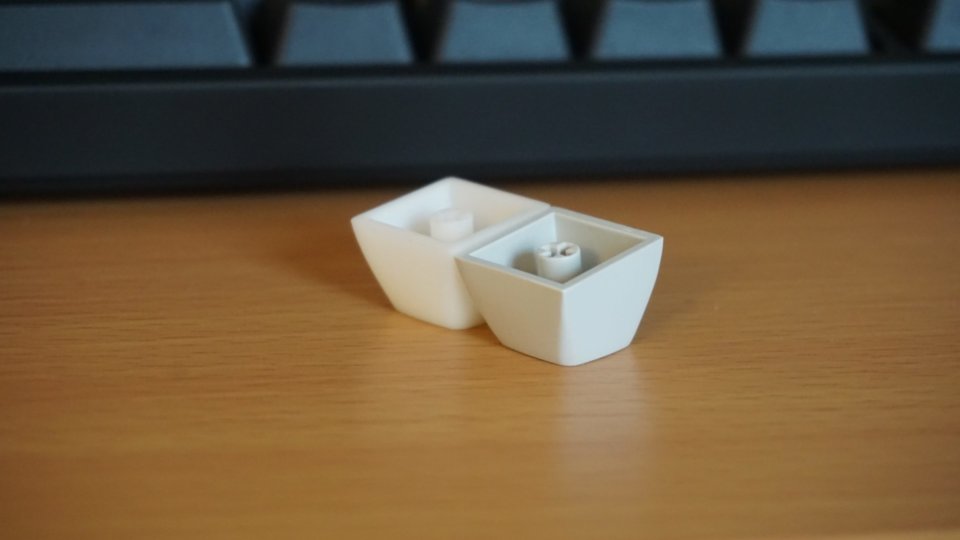 The white keycap is the previous 3D printed prototype. I'm really maniacal when it comes to my creations and I don't settle for anything less than perfection (well, at least I'm striving to it).
The surface finish is still to be determined. Below a textured vs a smooth test.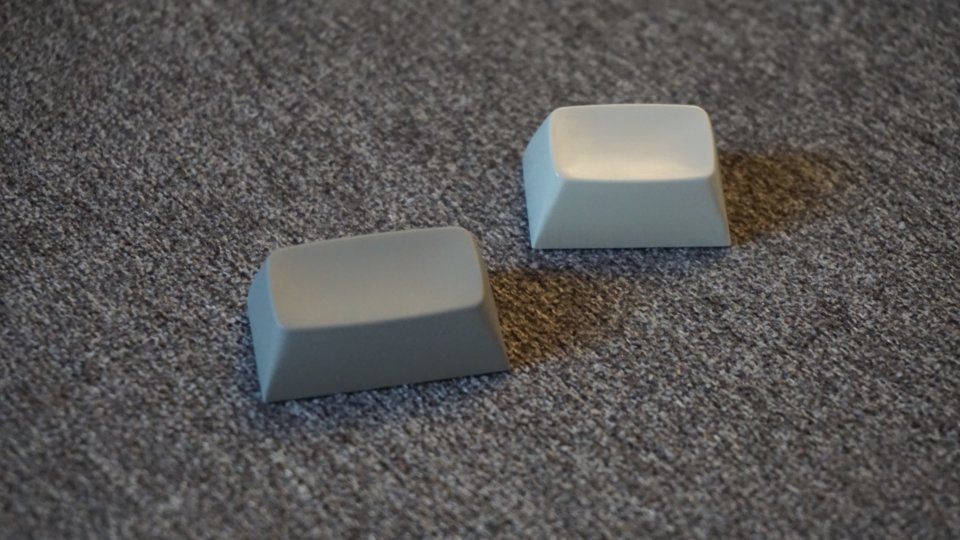 The glossy one is actually really nice, it is very close to vintage keycaps and the nostalgia factor is strong. The final version will be satin on the sides and a little rougher on top. If you are familiar with the HHKB, that is more or less what we are aiming to in terms of surface finish.
Two rather difficult keys to sculpt were ISO Enter and stepped caps lock. The former came out simply delicious, if it weren't PBT I would be probably eating it. ISO Enter is a bad beast, we could have done it in a dozen of different ways, but all in all it's a fine looking key and I can call it final.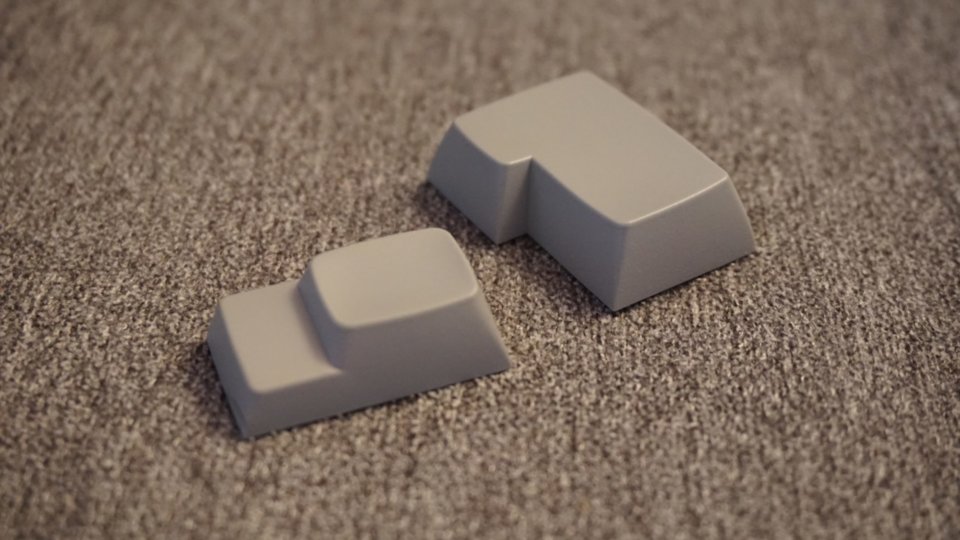 What next?
In the coming days I should receive a second batch of pre-production prototypes. This time we will be checking texture, legend printing and colors. If all goes smooth there shouldn't be any delay. Stay tuned!