It has been a pretty hectic year and as always I've dip my toe in way too many waters. I don't blame you if you lost count, I did too, so as a sort of note-to-self let's review past, current and future projects with their status update.
Let's start from the bad news.
Retro
SA Retro & MT3 Retro are still on hold. Signature Plastics sent me a picture of SA Retro keycaps laying around in their warehouse a while back. Most of the kits are done but SP doesn't seem motivated in completing the set. At this stage I don't know when or if they will be completed, we can only mourn this monument to the fallen keycap…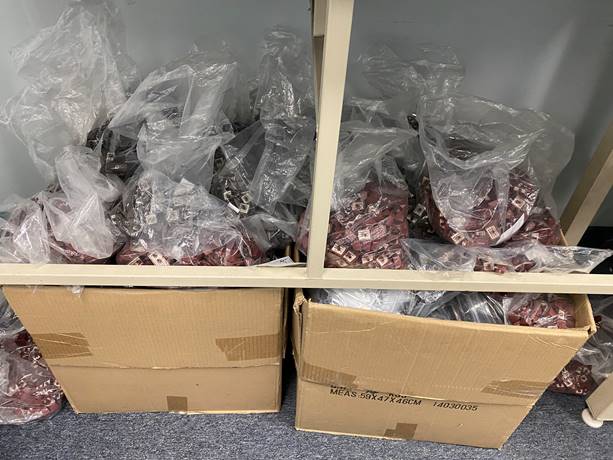 MT3 Retro is still a "maybe". Drop is willing to run it but with no side print; without it the set loses 90% of its charm so I'd wait until they can do front legends reliably and without breaking the bank.
The Backslash64
Second bad (but not-so-bad) news would be about my long planned C64-like keyboard. I have this project in mind since at least 5 years and it seemed close to be finally ready until… it didn't.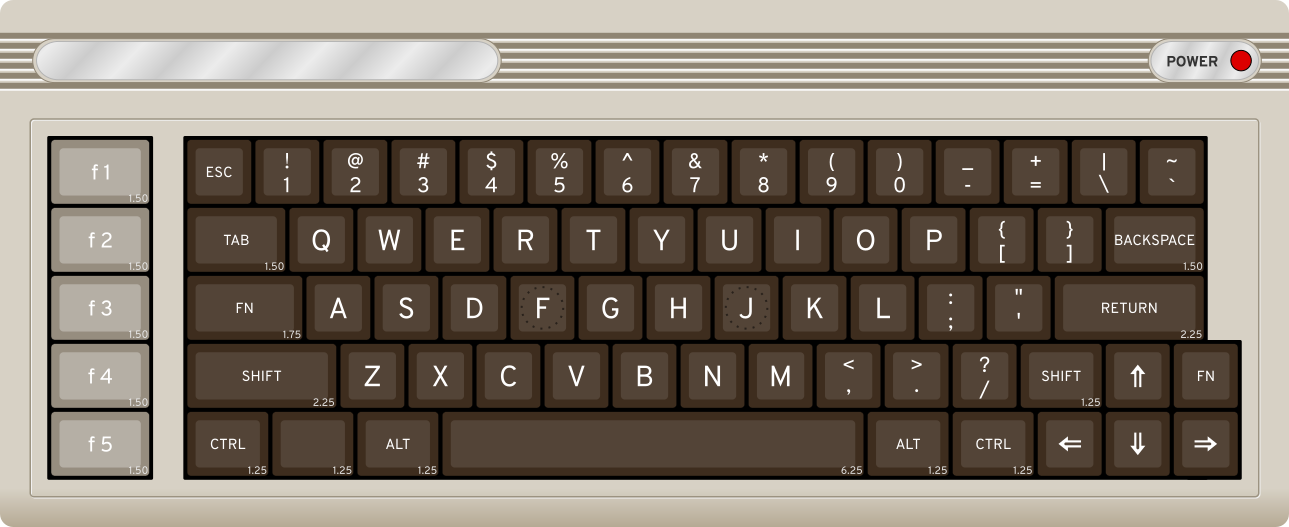 What happened is that I delegated too much work because of other commitments and I consequently lost control over production. To that add Covid and production issues in China and the result is that I wasted more than a year of development. Totally my fault, lesson learned.
In the meantime similar projects hit the market but I believe my keyboard still has a reason to exist. Apart from being full aluminum it has a weird staggered layout that I quite enjoy so I'm not ready to give up yet.
Back to the drawing board! I redesigned the case and updated the feature list. Now the PCB has an integrated USB port so it can be easily used on custom cases (that will be released for 3D printing) and most importantly it now supports multiple layouts!
The following two cased will be (hopefully) produced.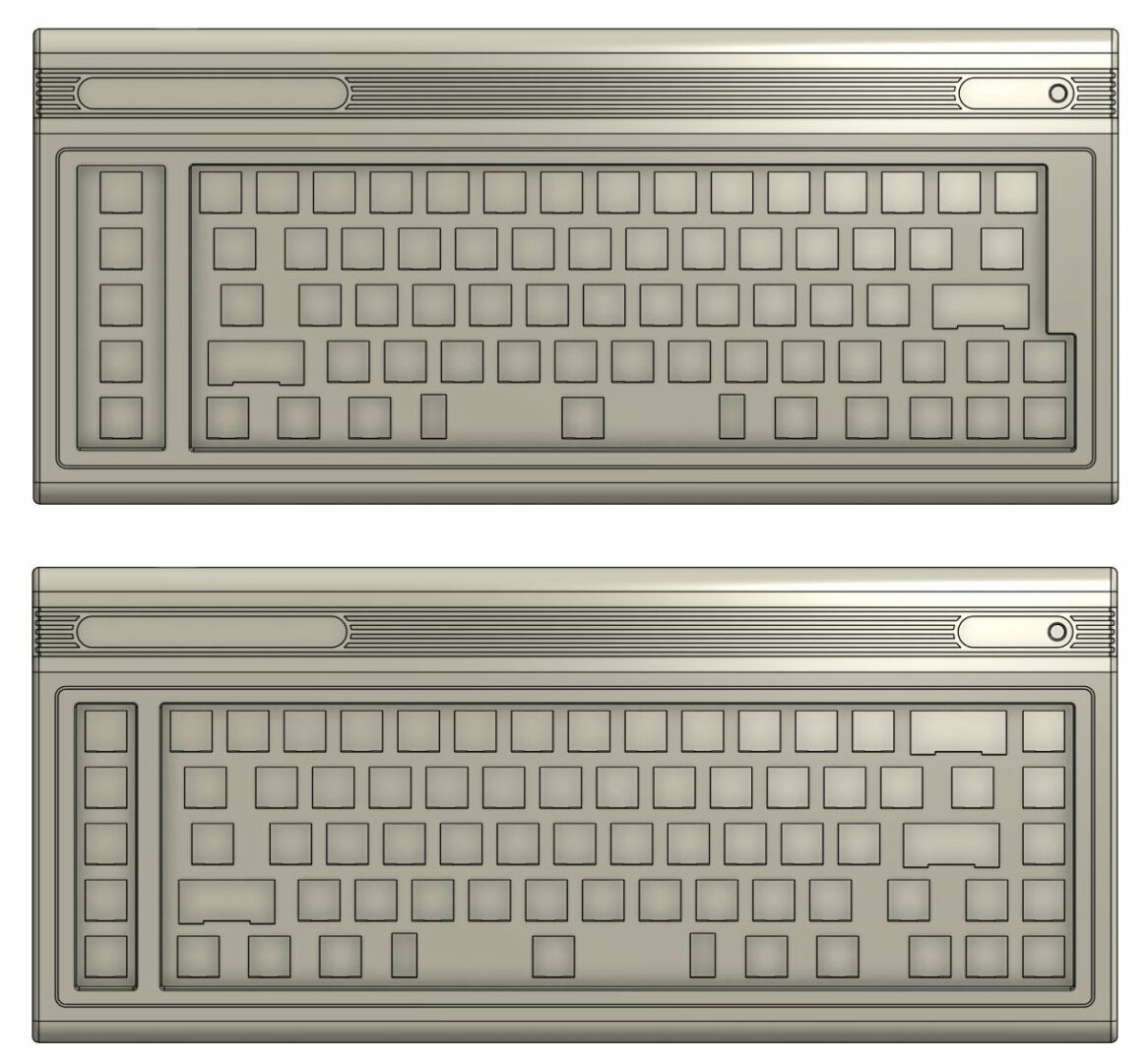 The first one is the original that I love but I understand that sourcing the 1.5U row is not easy, so a second more standard option will be available. Both layouts are supported by the same PCB and all keys will be hotswap (no soldering required). There's still backlight but it will be… funky. We'll talk about that another time.
I should have the final PCB ready in a few weeks. If that works I will 3D print the case, check if it fits and if it does proceed to CNC. If all goes smooth (it won't) the final keyboard should be ready by the summer.
Penguin Belly Slide
PBS is my tribute to flat, uniform, low profile keycaps. Can we make a decent DSA alternative? Well, that's what I'm trying to establish. I sent quite a few prototypes and got some very encouraging feedback so hopefully 2023 will also see the second coming of the Uniform Profile. Why is it in the "bad news" pile then? Well I don't have a manufacturer or a sponsor yet, a lot of work ahead and a lot of money to be spent on the tooling. I don't know when this will come to life but likely after MTNU.
In the meantime if you are interested check the dedicated channel on my Discord server.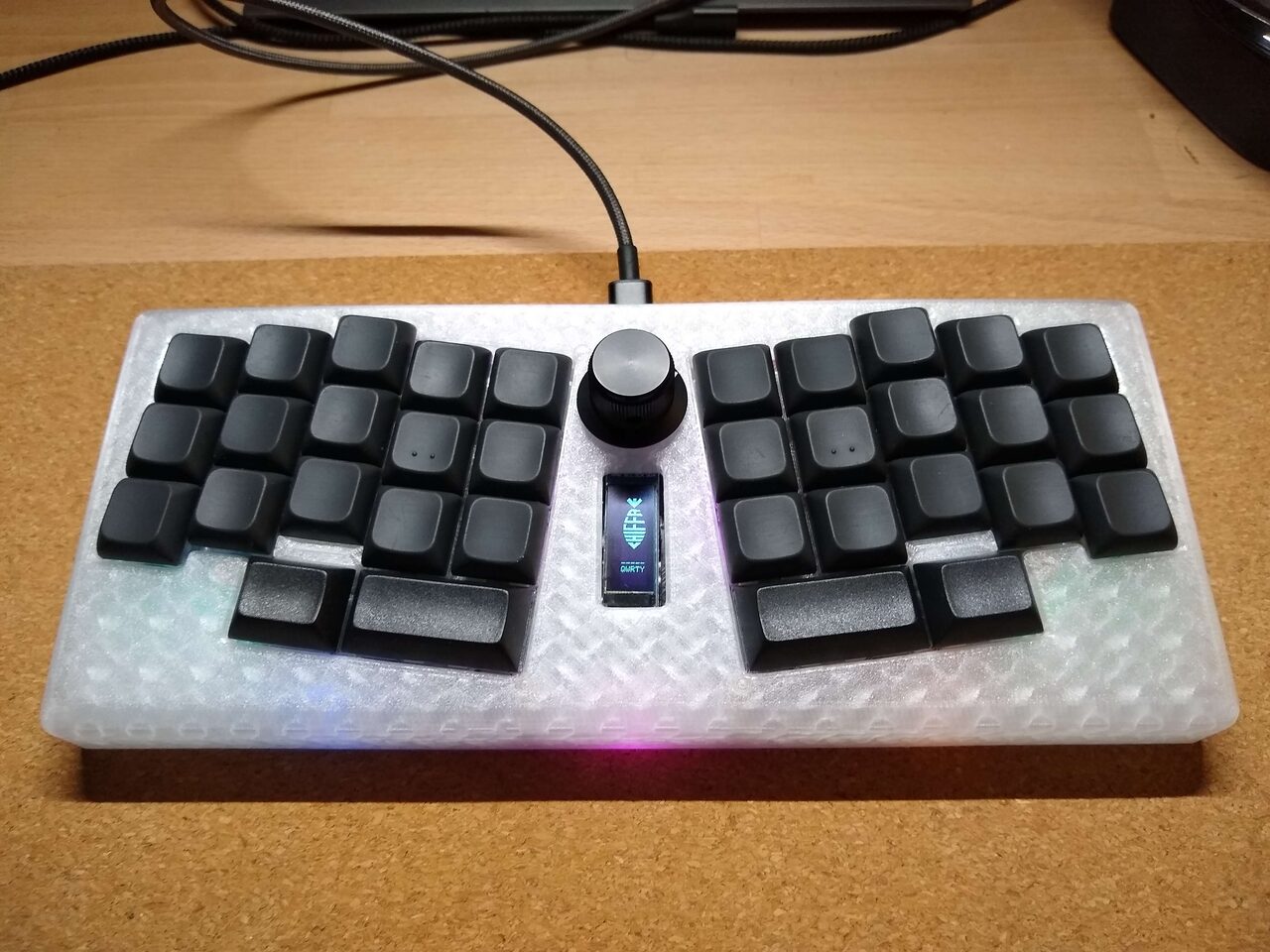 Tolkien Dice
It's been a while now that I'm trying to do some Elven dices. After multiple step backs I thought this was not going to happen but it seems Drop is still committed. Main problem is that the dice always comes out very unbalanced, but the last iteration seems to be working so there's still hope. I'm waiting for one final round of prototypes and we'll see if we can proceed.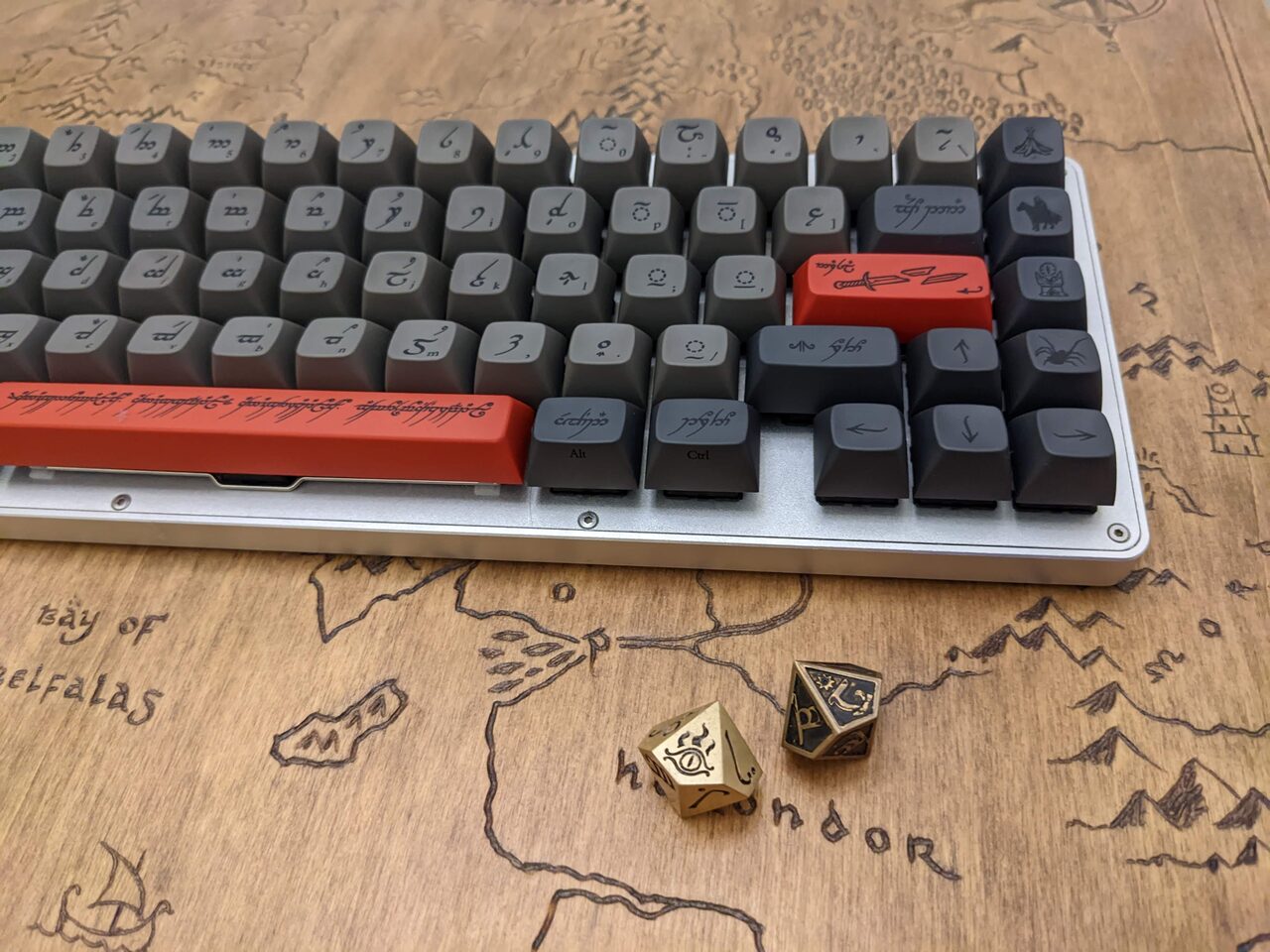 Now to the good news!
MT3 Space Cadet
Drop showed initial interest in doing MT3 Space Cadet in ABS double-shot. That mean redoing ALL the legends both symbols and alphas to resemble the original Space Cadet keyboard in MT3 profile.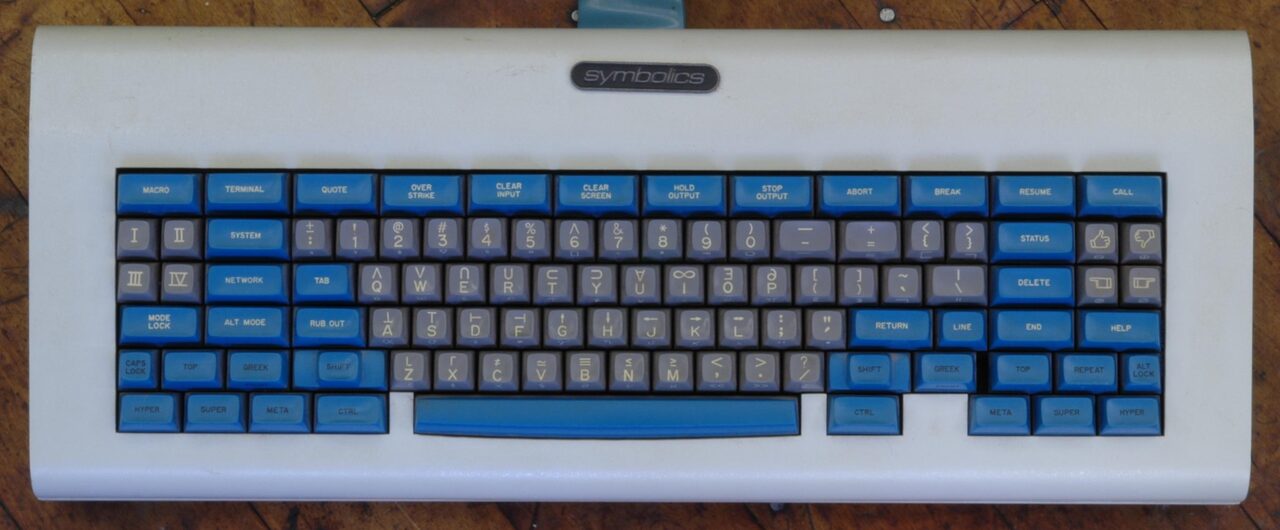 The even better news is that the legends will be available to other designers for free if they want to use the very iconic alphabet for their creations.
I'm drawing the legends right now and preparing the kitting. We will then ask for a quotation to the factory and if all goes well we'll do a Group Buy. Bear in mind that it's quite an endeavor and the set has to sell a fuckton to be actually manufactured… But I'll try.
/dev/tty3
The fourth round of /dev/tty is really close! We needed to manufacture the tooling for a couple of keys that were missing but I just got the prototypes and we are ready to go.
The good news is that they will be an "in stock" product, so one day you'll see them on Drop and they will be readily available. No pre-order, no waiting, no delays. Just glorious PBT MT3 goodness.
How do they differ from previous /dev/tty? Kitting has been reviewed and the 40% keyboards have a much better coverage, also the International kit will be finally back! Of course both colorways will be available (full gray and gray+teal).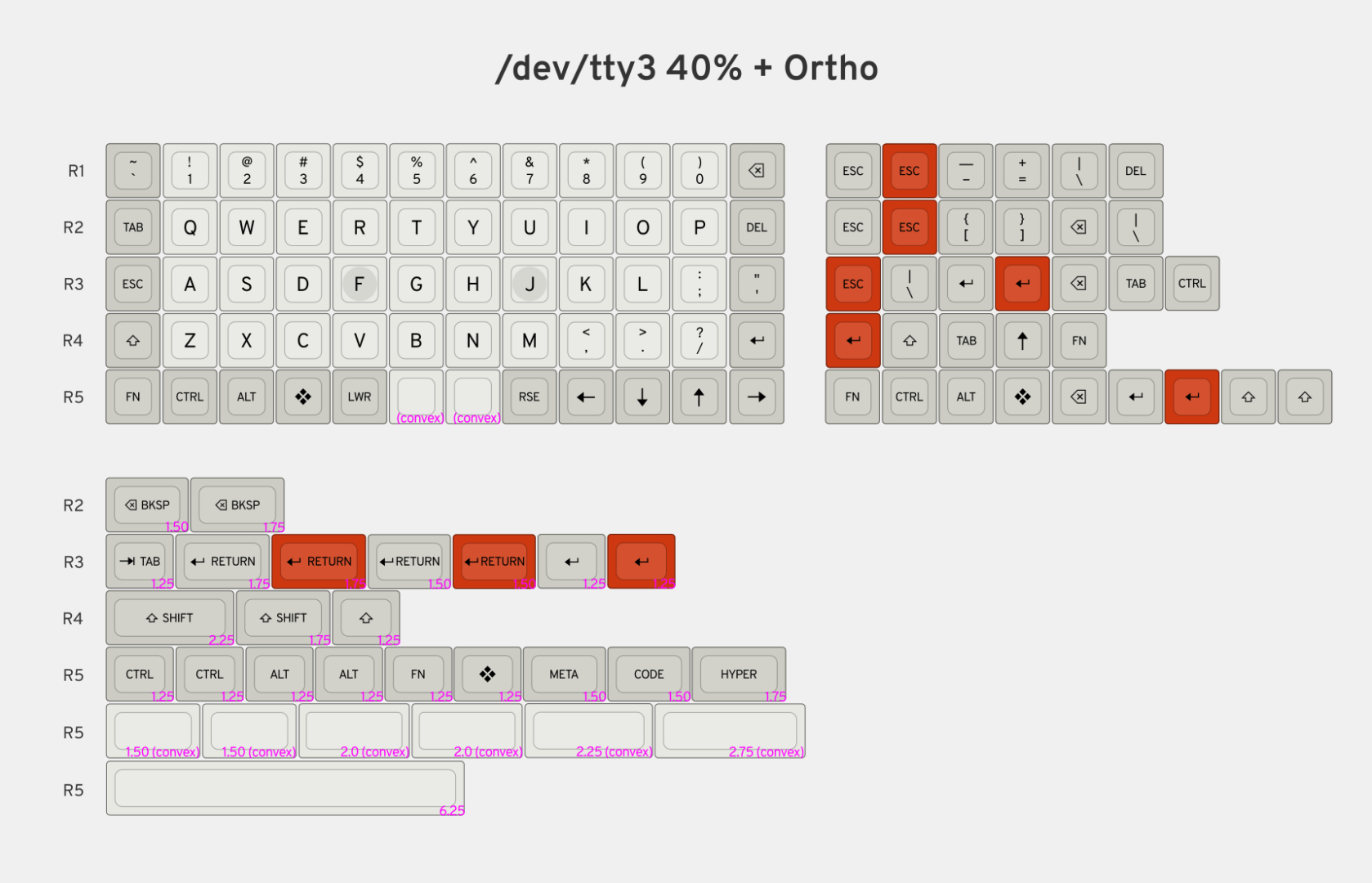 MTNU
Saving the best for last of course!
MTNU development is mostly on track. "Mostly" because I requested some modifications to the previous prototypes and we are about a month late, but I believe it was worth it. I really want them to be perfect.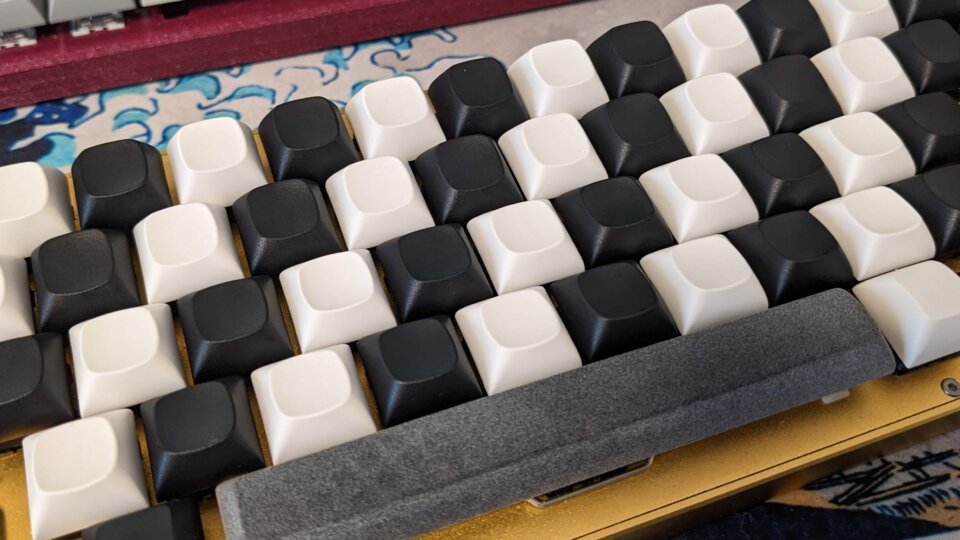 I received the latest batch of keys just before Christmas and they look really sexy. I need to spend a little more time with them to confirm we got the ergonomics right, after that I'll have a meeting with GMK to define the next steps. I believe production should start soon.
Since I get asked repeatedly: the first sets to be available will be Susuwatari, BoW, WoB and possibly Beige.
If you want to know more about MTNU, I encourage you to read the October Update.
In the coming days (possibly after meeting with GMK) I'll stream a quick review of the prototypes and I'm also planning on giving away a Tolkien keyboard to one lucky viewer, so stay tuned!
What else?
There are other projects more or less related to keyboards I'm working on these days. The one I'm more invested right now is the "Keyboard Maker", which is just a filament 3D printer optimized to print keyboard cases. Last year I've build myself a 400x400mm CoreXY specifically for keyboard prototyping. The goal was to have a good quality case ready in a couple of hours and a very high quality one in 4-5h.
The printer is serving me well so far (10K acceleration 200mm/s external perimeters) but it's not yet where I want it. So I'm working on a 250x400mm successor. The reduced size on the X axis should allow faster speed and hopefully better print quality.
To make things even more complicated I'm adding a tool changer to be able to print with at least 2 materials. I'll post about it in the coming weeks; it's a really fun project but it sucks out a lot of time.
A quick update about Black Speech. I got the final prototypes and they are very good. I think they will start shipping soon (if they haven't already) but the rendering Drop showed are pretty far from the actual product. I tried to inform people about this problem as much as possible but I feel many will be disappointed if they based their purchase solely on the renders. I'm sorry about that but I told Drop immediately that the colors were wrong but they haven't thought it was worth redoing the images. Good news is that I love the actual Black Speech colors (ie: you can actually read the legends) so I hope you'll like them too.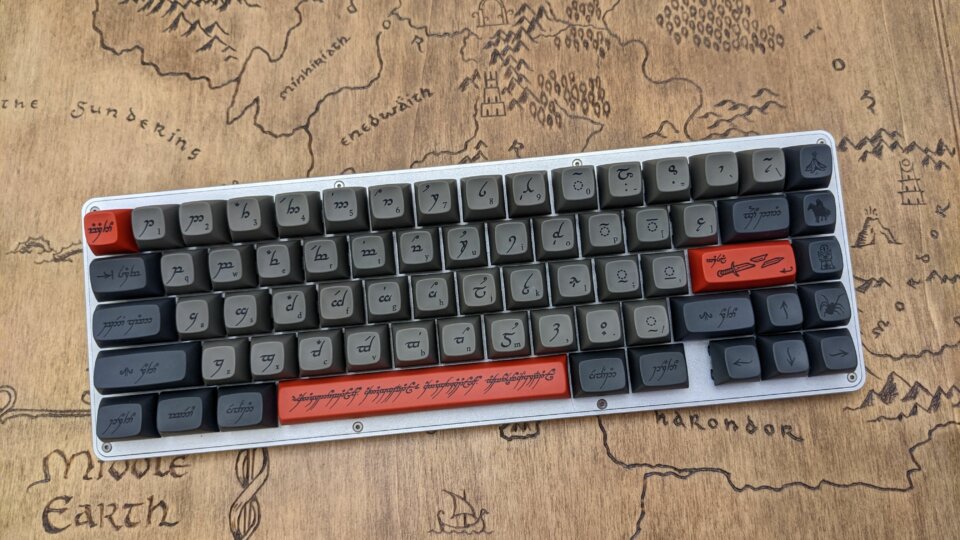 Of course don't forget about OPK! If you are into 3D rendering or resin printing I think you'll find my programmatic keycap generator helpful.
One last note about the Jiji keycaps. Few months ago it came to my attention that a huge amount of Jiji keycaps (the limited edition cat keycap we made for Susuwatari) was just thrown away. Basically every set ever made by Drop is manufactured with a jiji keycap that is just binned. I suggested Drop to do a charity with them but they are busy with other things or not interested, so I asked that they were sent to me instead. They might be used as giveaways or for a small charity initiative (some animal rescue center maybe). I'll pester them until they comply :P
That's pretty much it for now. I wish everyone a great new year! See you Discord!