When I first announced the Elvish and Dwarvish sets I got inevitably asked about a Black Speech version. That is something that I always wanted to do and in my mind there was only one color way for such a nefarious incarnation: black-on-black.
What held me back all these months is that there's simply not enough literature regarding the language of the Tolkien's baddies, basically the ring inscription and that's it… And that it is actually transliterated into Elvish and written with Tengwar… but still black dyesub PBT MT3 keycaps needed to be done and this was the perfect opportunity.
The text on the legends is basically a carbon copy of the Elvish set but Tengwar this time mimic the slanted italic style of the One Ring inscription. The result is pretty dark but the legends are still legible. It took quite some time to fine tune the colors; part of me wanted something even darker but ultimately I preferred to keep a good contrast between background and text.
The rendering Drop made on the product page are actually a bit too dark especially the alphas. As a reference you can check the picture below that shows the actual colors over a neutral gray.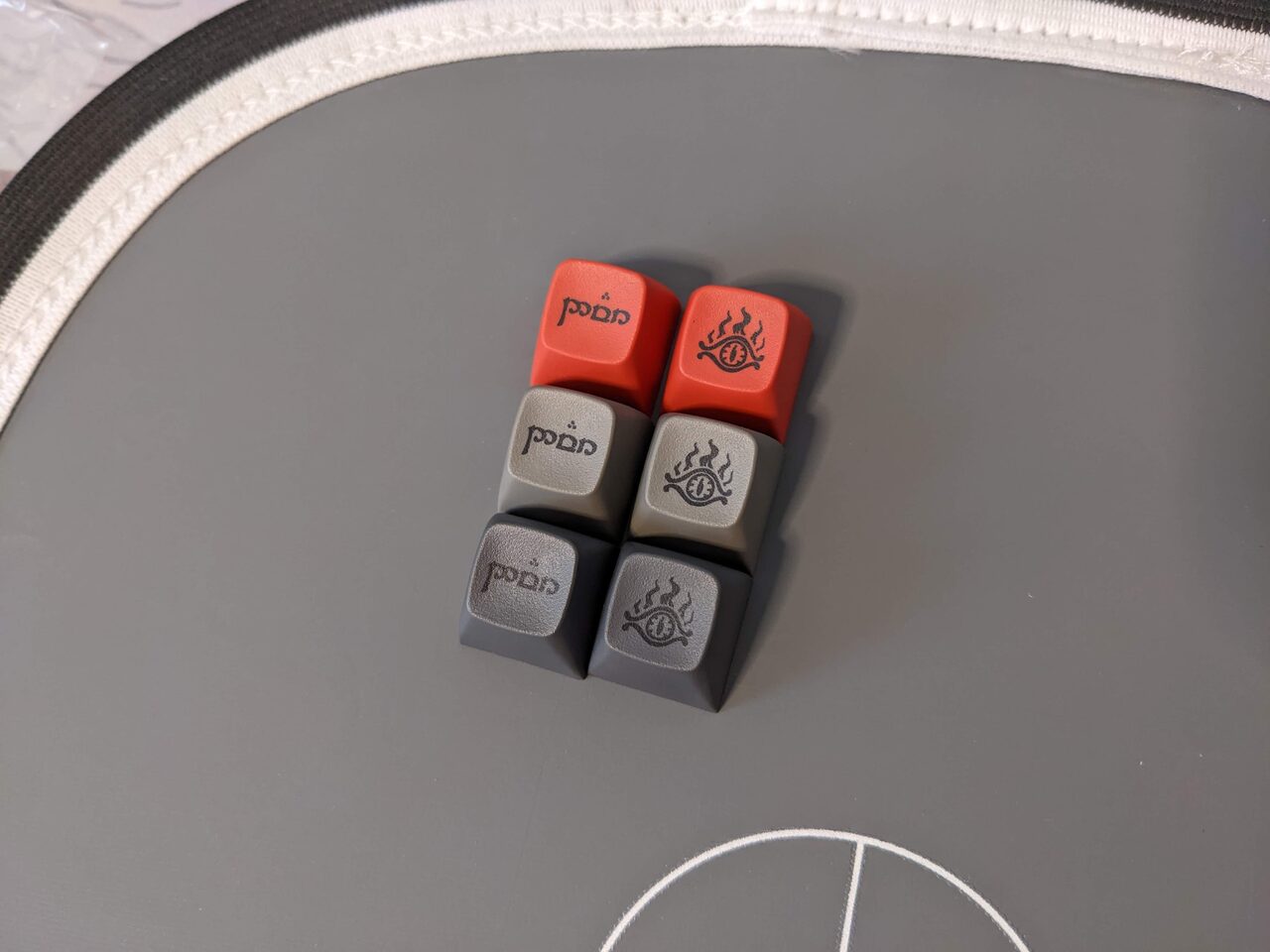 I hope you like this one last collector's keycaps set inspired by the fantastic world of the Lord of the Rings. If you are interested check Drop website!