The WhiteFox is the first A-grade mechanical keyboard I designed to be commercially available to the public.
In the last few years I worked on many iterations of the same compact layout and the WhiteFox is the result of the experience grown during a journey that actually started in 2013.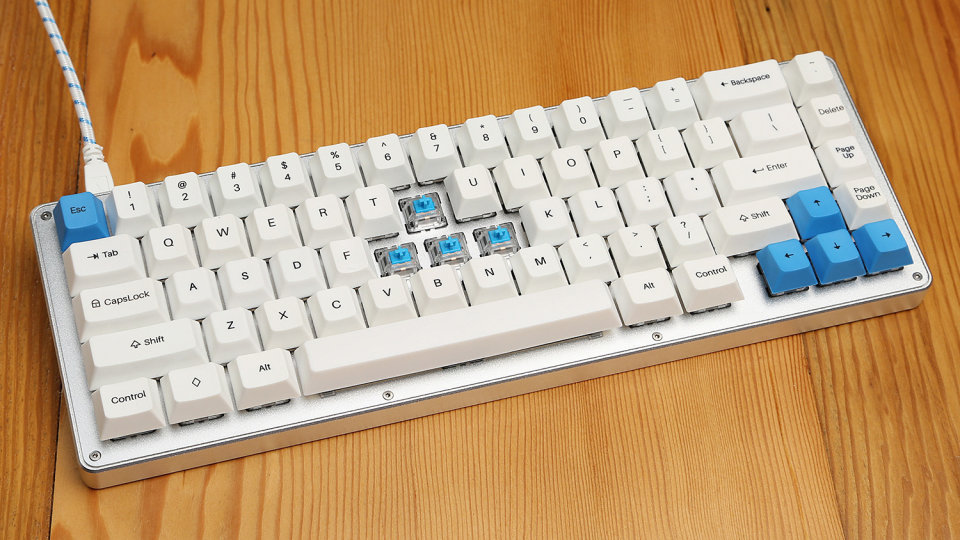 My first experiment was the SteelBeauty: a lovingly hand wired solid piece of steel powered by a Teensy development board.