I'm still working on Susuwatari, but more sets are coming out soon. Long time ago I was contacted by a manufacturer that wanted to release some of my designs. They asked what could be our first project together and I immediately said: "Elvish! and Russian!".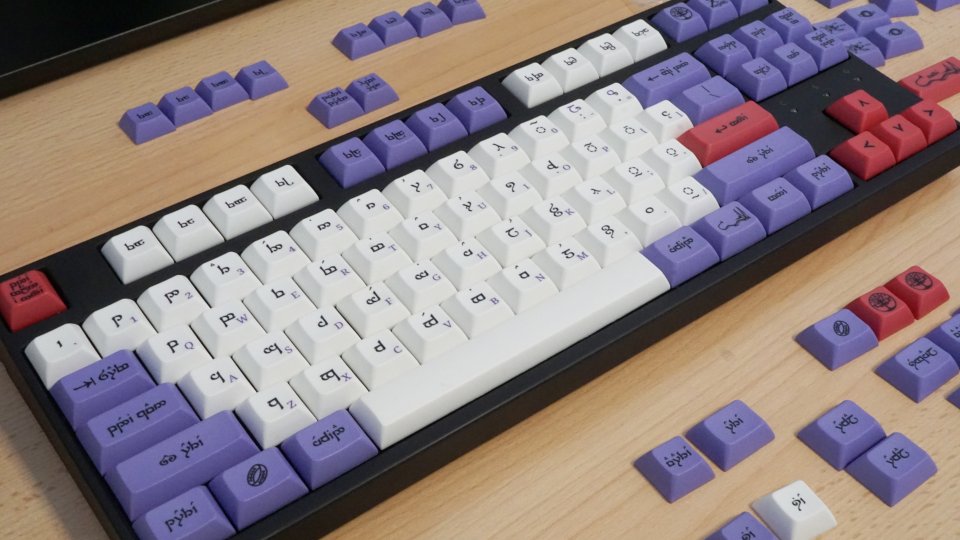 So here they are. The Elven and Russian almost otaku sets. The key profile is similar to Signature Plastic DSA, so no rows, all flat and rather short in height. For this reason we can limit greatly the number of keys and lower substantially the cost. I have no final numbers yet, but I believe the base kit (that basically covers everything) should stay well below $90.
Everything is PBT and dye sublimated. Both sets are offered in full otaku-mode or in training wheels dual legends.
The following are the suggested kits. If you have any request do not hesitate! 
Update: Massdrop has posted the drop page. Just 10 days guys!