This is the post you didn't want to read and the one they didn't want me to write, but I owe you an update on the WhiteFox next drop, so here it comes. I won't be able to tell you 100% what is going on, but please try to read between the lines.
Every marriage has its ups and downs and the WhiteFox is a menage a trois: Massdrop, Input Club, myself.
Massdrop is a huge platform. They are great people willing to release great products. They are probably doing more than any other company in this market and they are putting hard cash on the table, in advance, no question asked. Still, they are bullies.
Input Club is a small reality made by enthusiasts with a great vision. They don't do it for the money or for the glory, they work on custom keyboards because they love them. They also believe in freedom of information, they release every of their creations under a very permissive open source license and in that we are kindred spirits. There's something that I can totally relate to: you can't ask an enthusiast to give up his/her work.
And then there's Matt3o, your friendly neighbor. At this stage I'm mostly a spectator in this comedy. I created something that totally slipped out of my control and despite I imagined, named, designed the WhiteFox I have absolutely no saying in its future.
But you know what? I don't care!
As long as we can keep improving it and releasing more of it, I don't care who owns what. I don't care if my name is before or after the others. I honestly don't even care about the money, I just expect to be given what is fair so I can keep doing more things. Because it's all about making more amazing stuff.
As of now we are in a sort of limbo waiting for people (all parties) to come to their senses and I'm a spectator as much as you all, guys.
So, when are we expected to see more WF?
I'm sure there will be more WhiteFox in our lives, I just don't know when. The options are as follow: 1) the marriage is salvaged and we can probably have a new drop by the end of June; 2) we can't keep working with Massdrop and we'll try to manufacture the WhiteFox by some other means (kickstarter?!) pushing the next drop to the end of the year.
So from your point of view little changes. From my stand point, well, since all I want is to just make things, I will consider alternative ways for releasing new products in the future.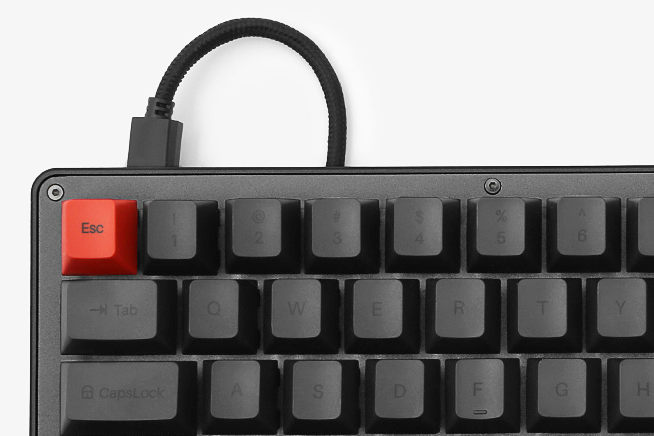 Thanks for staying with me this far, stay tuned for more updates.