I just received a new batch of prototypes. These hopefully are the very last prototypes I'll see before the pre-production samples.
We had some issues selecting the –hell too many– colors present in the /dev/tty set and that took more time than I anticipated. Also finding the right legend thickness took some trial and error but the manufacturer has been very helpful and I'm glad to let you know that everything is sorted out.
I'm possibly biased but these are the best keycaps ever produced on planet Earth.
All colors are finalized. Shape and surface texture are perfect. Legends are nice and crisp. Dye-sublimation job as sharp as it could be. Unfortunately I don't have yet a full set to dress a keyboard, but what I see so far is enough to wet my pants.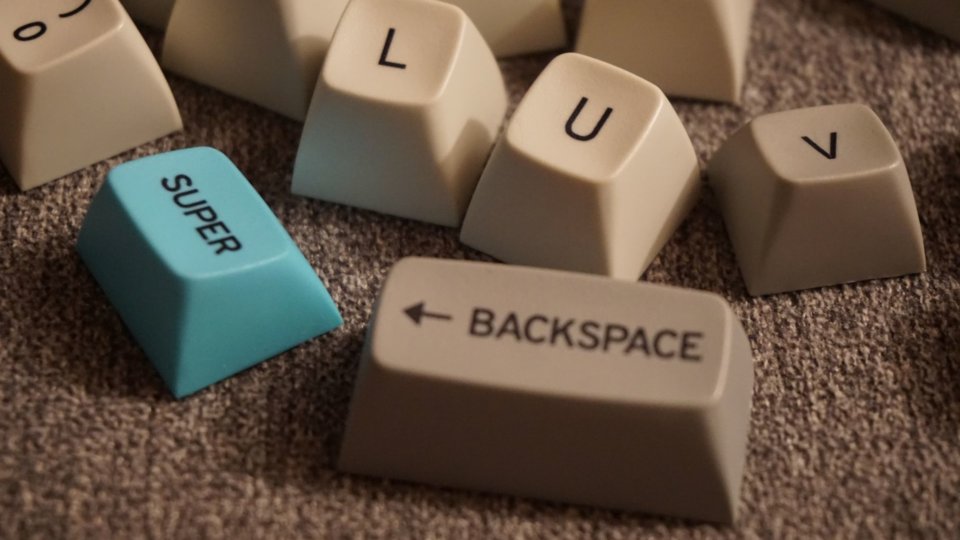 And don't think even for a second that "LUV" is an accident.
The bad news –but you already knew about it– is that we are at least 4 weeks behind. The good news is that the end of the tunnel is right there! Hold tight, Device Terminal is coming and there's no dragonglass capable of stopping it!
PS: the "super" key in the picture above is the light blue, not the triumph teal.