UPDATE: now live on Drop!
When we designed the MT3 keycap profile we had very specific vintage keyboards in mind. One of them was the IBM 3277 (and the whole 32xx series). So before venturing any further in colorful and extravagant color schemes I had to honor the 3277 by dedicating an MT3 set to it.
Hence I'm proud to introduce to you simply "3277", the next MT3 double-shot to be produced in the coming months.

I understand that the base kit could be a little boring for some of you, so I added some very exuberant accent colors you can play with: magenta, turquoise, tangerine, salmon, acid green and red.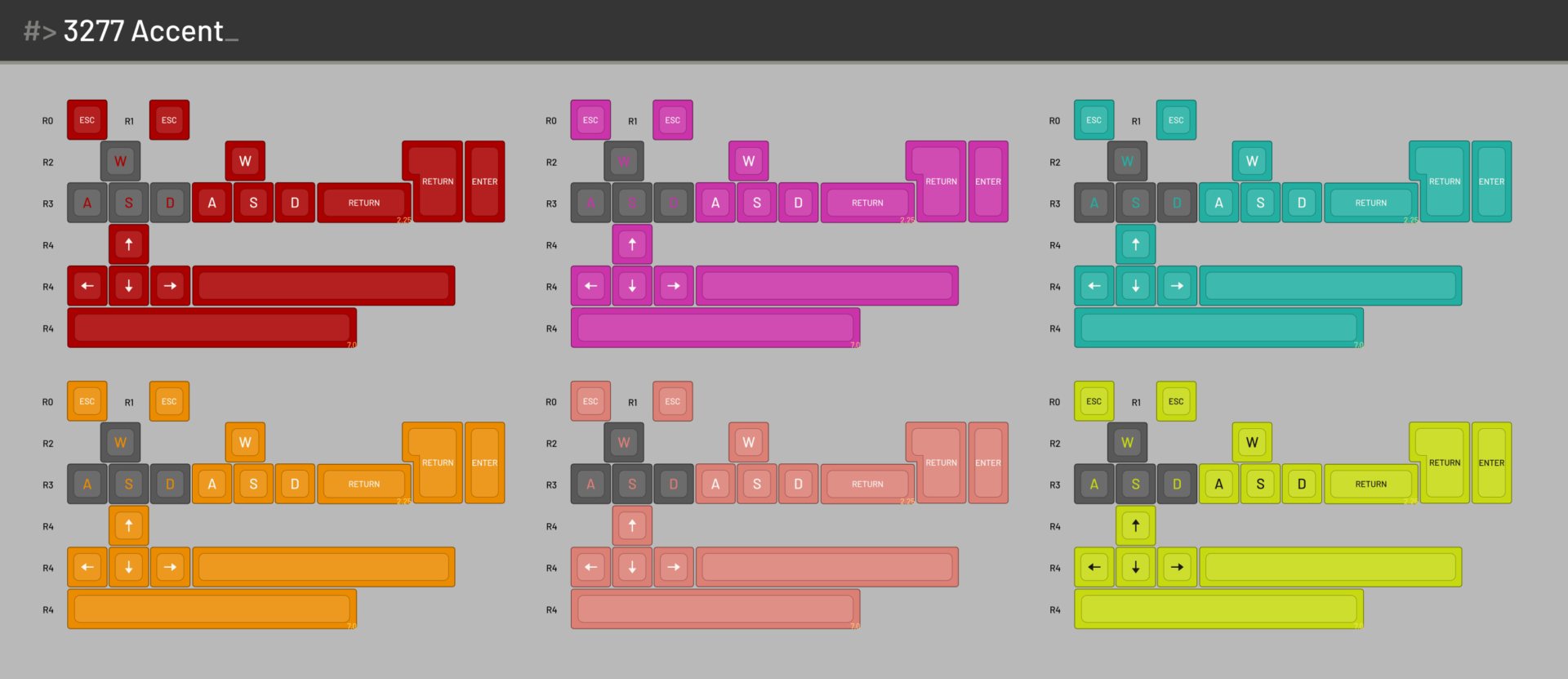 I'm waiting for the final renders, in the meantime here you'll find some 2d examples of what you can do with it. The colored keys will be sold in one "Accent" kit so you can mix and match your harlequin keyboard.
The following are all the kits (except the two already shown above). They are still not final so if you have requests now is the right time!
The set will go live in the coming days on Drop, I'll post the link as soon as it will be available.
What next?
Well, nothing as standard as what I've done so far, quite the opposite. I'm working with Drop to finally bring some Tolkien stuff back, expect Dwarvish, Elvish and Black Speech. What's new about it? Well, it will be MT3 of course and hopefully it will be a fully licensed product! Still working on it so please cross your fingers!
Apart from that I'm officially working on some new official products that will use the imagery of very famous and very much loved characters. I can't say much more right now but I'm super psyched about it! So stay tuned! I'm not on any social, you can find me a little on reddit, Deskthority and Discord but your best bet is by following this website.